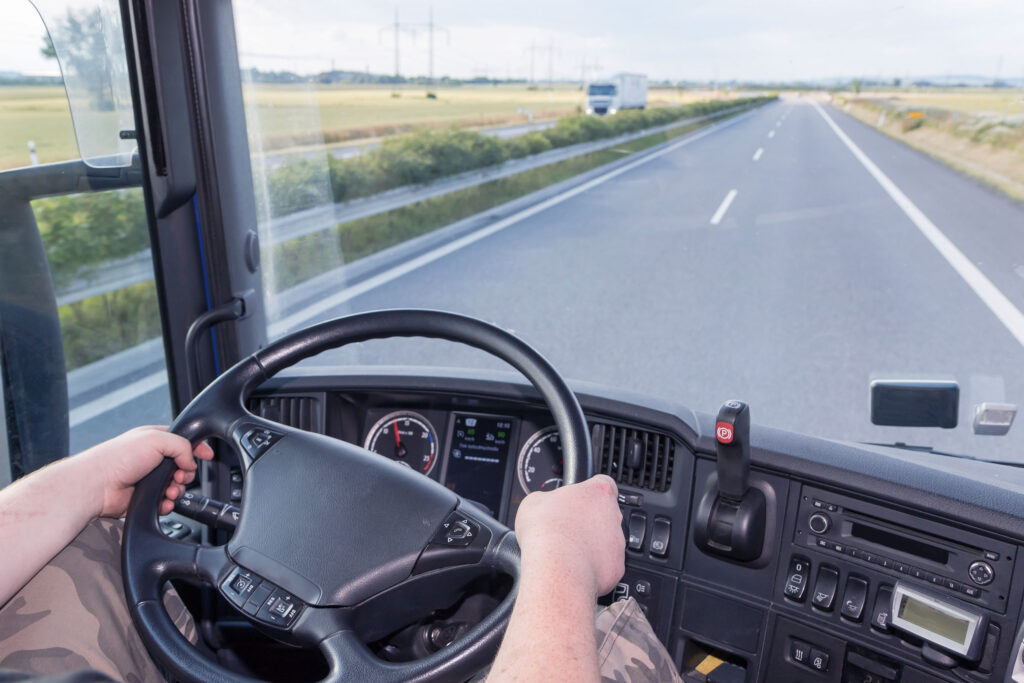 Finding ways to save time is one of the secrets of success. That's why Precise2290 ended the tiresome task of paper-based form 2290 filing by providing a top-quality IRS approved form 2290 e-file solution for truck owners and tax professionals to perform HVUT filing and avoid penalty and disruption to the business. Precise2290 is the best IRS approved e-file service provider to securely e-file form 2290 online and get you the IRS stamped proof of payment within five minutes. The interactive form 2290 online system is very easy to use for new filers and the filing wizard provides step-by-step guidance to help submit error-free filing and avoid rejections.  Signing up with Precise2290 takes only minutes – simply enter your name & email address to sign-up and simply follow these ten easy steps to complete your HVUT 2290 form e-file:
Enter the business information: First, you will be asked to provide the business details of the organization filing the 2290 forms. This information includes the business type (corporation, partnership, LLC, etc.), Employer Identification Number (EIN), business name, business address, contact information, and the signatory authority.
Select the HVUT Form Type: Next, select which HVUT form type you would like to e-file. Your options will include HVUT Form 2290, HVUT Form 2290 Amendment, and Form 8849 (Other Credits)
Enter the First Use Month: The HVUT tax year runs from July 1 through June 30 next year. When filing for the entire year, you'll select July as the first use month. If the vehicle was bought after July then the month of purchase will be the first use month. When the first use month is one other than July, our Precise2290 system will automatically prorate the tax amount based on your reported use.
Enter Vehicle Information: Next, select the weight category based on the gross weight of the vehicles. Taxable vehicles are those which you drive more than 5000 miles in the tax year (7500 miles for agricultural vehicles.) Suspended vehicles are those that you drive less than 5000 miles in a tax year (7500 miles for agricultural vehicles.) Credit vehicles are those that have been destroyed, damaged, or stolen after form 2290 filing was performed and taxes paid to the IRS.
Select IRS Payment Option: Next, select from any of the three payment options for HVUT payment to the IRS: Electronic Fund Withdrawal (EFW) from your checking or savings account using a bank routing and account number; Electronic Federal Tax Payment System (EFTPS) via the U.S. Department of Treasury; check or money order mailed directly to the IRS;
Consent to disclosure: Provide your consent to IRS to disclose information about your payment of HVUT for the tax period to the federal Department of Transportation (DOT), U.S. Customs and Border Protection (CBP), and to State Departments of Motor Vehicles (DMV).
Third-Party Designee: If you want to designate an employee of your business, a return preparer, or other third parties to discuss your Form 2290 e-filing with the IRS, you'll do so at this point. Be sure to have the name, phone number, and a PIN of the designated person ready for entry.
E-file Review: We'll provide an overall summary of the filing so that you may make any final changes or fix any errors before your e-file is transmitted to the IRS.
Make Service Charge Payment: Precise2290 provides some of the lowest service charges in the industry. Precise2290 accepts credit cards for service charge payment, including those from major providers such as American Express, Visa, and MasterCard. Your information is safe with us as our payment processing service is certified as a PCI Level 1 Service Provider, the highest certification in the industry.
Download Your Documents: The completed 2290 form and Schedule 1 can be downloaded from the Precise2290 dashboard within minutes. We will also automatically email you your Schedule 1 to take with you to the DMV to complete your vehicle registration.
If you have other questions about how to get started, please contact us via live chat, phone, or email! Our experts are happy to answer any questions you have and get you started with Precise2290 today.
About Precise2290
Precise2290 is a leading IRS-authorized e-file service provider offering you the best cloud-based solutions to perform online filings of Form 2290, Form 2290 Amendments, and Form 8849 (Other Claims). As part of our commitment to make e-filing quick & easy, we are always available and you can contact us over the phone at 240.308.5907. You can also reach us via live chat or email us at [email protected].